Revitalizing Your Online Presence: Empowering Entrepreneurs
In the dynamic world of business support and virtual assistance, Beatrice Paesano of VirtualRise Solutions stands as a beacon of support and empowerment for entrepreneurs. Her recent collaboration with our team at Website Fae has resulted in a transformative online presence that elevates her business to new heights.
Join us on this exciting journey as we dive into Beatrice's experience and the remarkable impact that our services had on her website and overall brand.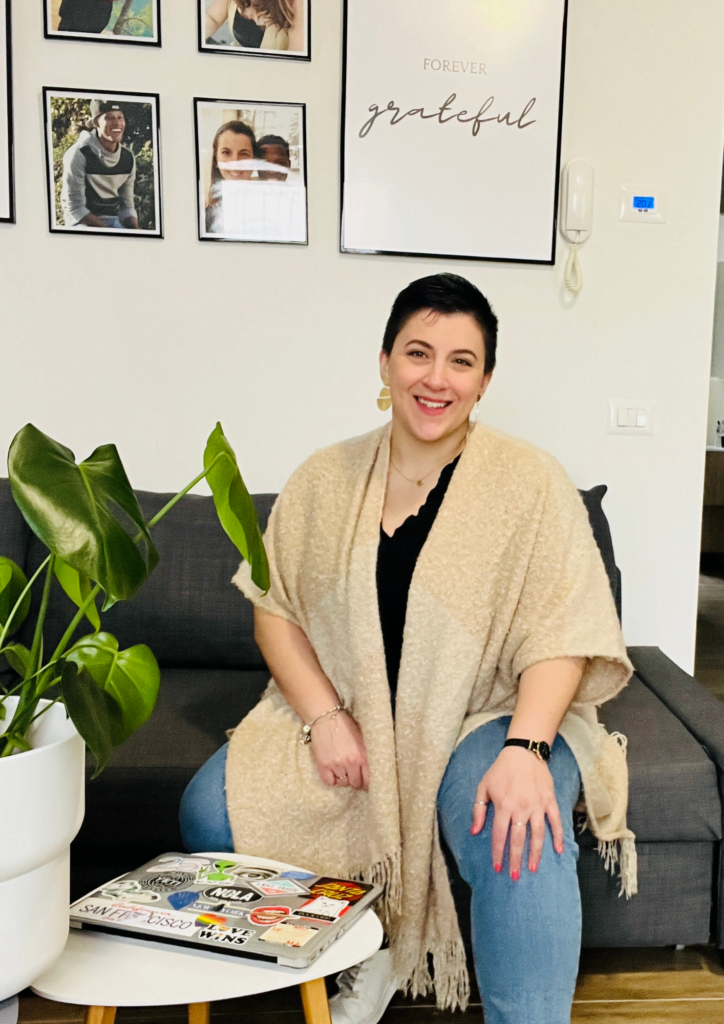 Introducing Beatrice Paesano
Empowering Entrepreneurs to Thrive
Beatrice Paesano, the visionary entrepreneur and owner of VirtualRise Solutions, is on a mission to help fellow business owners unlock their full potential.
With a wide range of services, including general administration, customer service, and social media management, she takes the burden of mundane tasks off their shoulders, allowing them to focus on growth and success.
The Collaboration with Website Fae
A Synchronized Partnership
Beatrice's collaboration with our team was marked by a seamless synergy, with a shared vision of enhancing her online presence.
We worked closely with Beatrice to create a visually captivating website that not only showcases her expertise but also reflects her vibrant personality and dedication to her clients.
This collaboration enabled Beatrice to connect with her audience on a deeper level, establishing trust, and attracting new clients who resonate with her mission.
Unveiling the Transformation
Beatrice's experience working with us was truly remarkable. From the initial consultation to the final launch of her revamped website, she witnessed her vision come to life with each step of the journey.
Our meticulous attention to detail, streamlined processes, and unwavering commitment to Beatrice's unique brand resulted in a website that not only surpassed her expectations but also garnered praise from her clients and peers.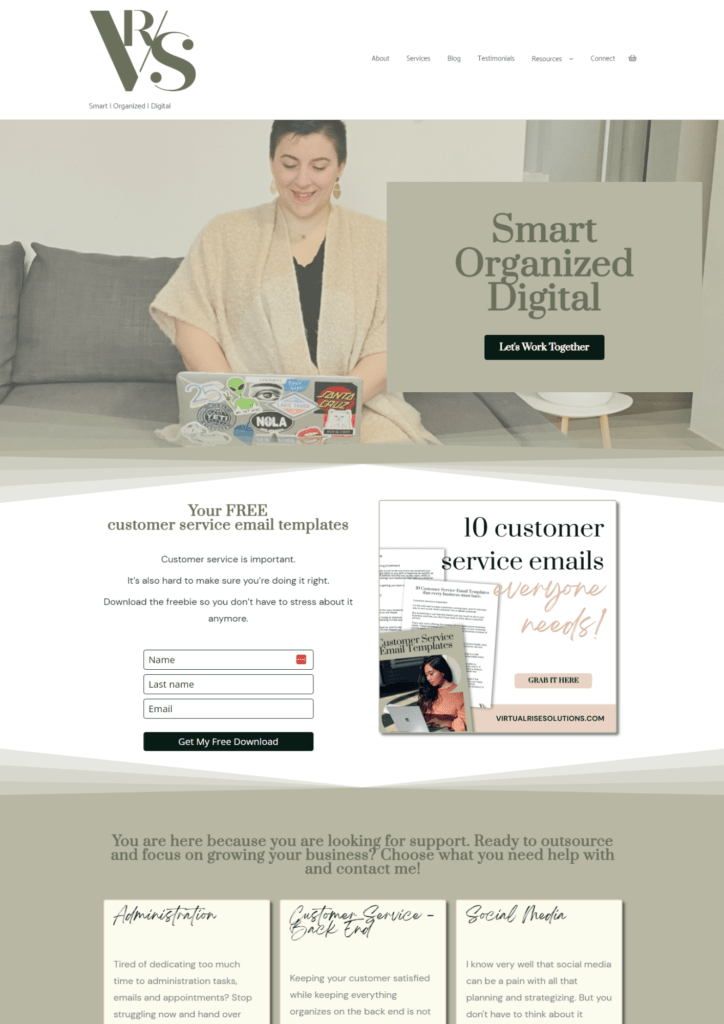 Beatrice, an inspiring entrepreneur, graciously shares her firsthand experience of collaborating with our team:
"Working with the talented professionals at Website Fae was an absolute game-changer for my business. Chantelle and her team took the time to understand my needs, and their organized processes made the entire journey smooth and effortless. The end result was a brand-new website that received countless compliments, and I now have the ability to stay up to date with my blog. Chantelle's accountability and expertise have been invaluable to my business growth. I am incredibly grateful for our collaboration."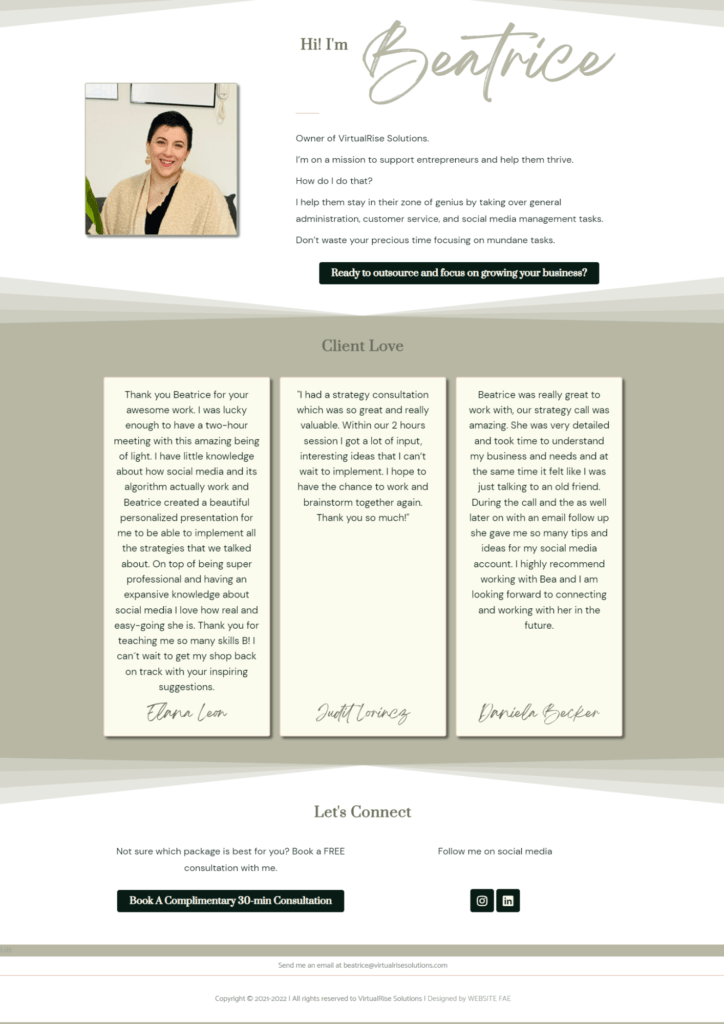 The Impact on Business Growth
Our collaboration with Beatrice and VirtualRise Solutions exemplifies the transformative power of exceptional web design in fostering business growth.
By revamping Beatrice's website to be visually captivating, user-friendly, and aligned with her brand, we played a vital role in attracting new clients and positioning her as a trusted expert in her field.
The revamped website serves as a powerful tool, enabling Beatrice to connect with her target audience, showcase her services, and grow her business exponentially.
Beatrice has embarked on an extraordinary journey of empowering entrepreneurs through VirtualRise Solutions.
Through our collaboration, her online presence has undergone a profound transformation, enabling her to serve more clients, make a lasting impact, and thrive in her zone of genius.
Ready to Unleash Your Full Potential? Join us in the realm of online success and let us weave our magic on your website. You can read more about our services at https://websitefae.com/services